Turning Small Business into Smart Business!
Whether you are just starting out, experiencing your first growing pains, or wanting to take your business to the next level, you can access vital business information, education and assistance through the Research Valley Small Business Development Center (RV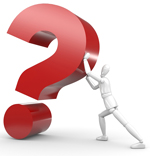 SBDC).
At the RV SBDC we provide free, confidential one-on-one business consulting and affordable training seminars. Our expert consultants act as your sounding board, helping you work through management, marketing, finance and operational business issues. Our instructors share their real-world, practical business experience with you in the classroom and computer lab.
---
Click here for live workshops and Seminars


________________________________